Welcome to Motukarara: the Home of Grass Track Harness Racing
Located just 30 minutes' drive from central Christchurch, Motukarara racecourse offers all the fun and excitement of the real Kiwi country racing experience. Our club conducts six meetings per season held between September and April. Make a day of it at the Motukarara harness races, and join the action.
Covid 19 Update – No Vaccine, No entry
From 3 December 2021 everyone 12 years of age and over must be fully vaccinated to be allowed on any racecourse. 
Our next race meeting is on 29 December 2021 and we hope to see you at Motukarara for our famous summer race day of fun for all the family. Please ensure you and those 12 years and over coming with you are double vaccinated, so you can attend. Download the official vaccine pass, and please have it available for inspection prior to entry.
This applies to all our race meetings until further notice.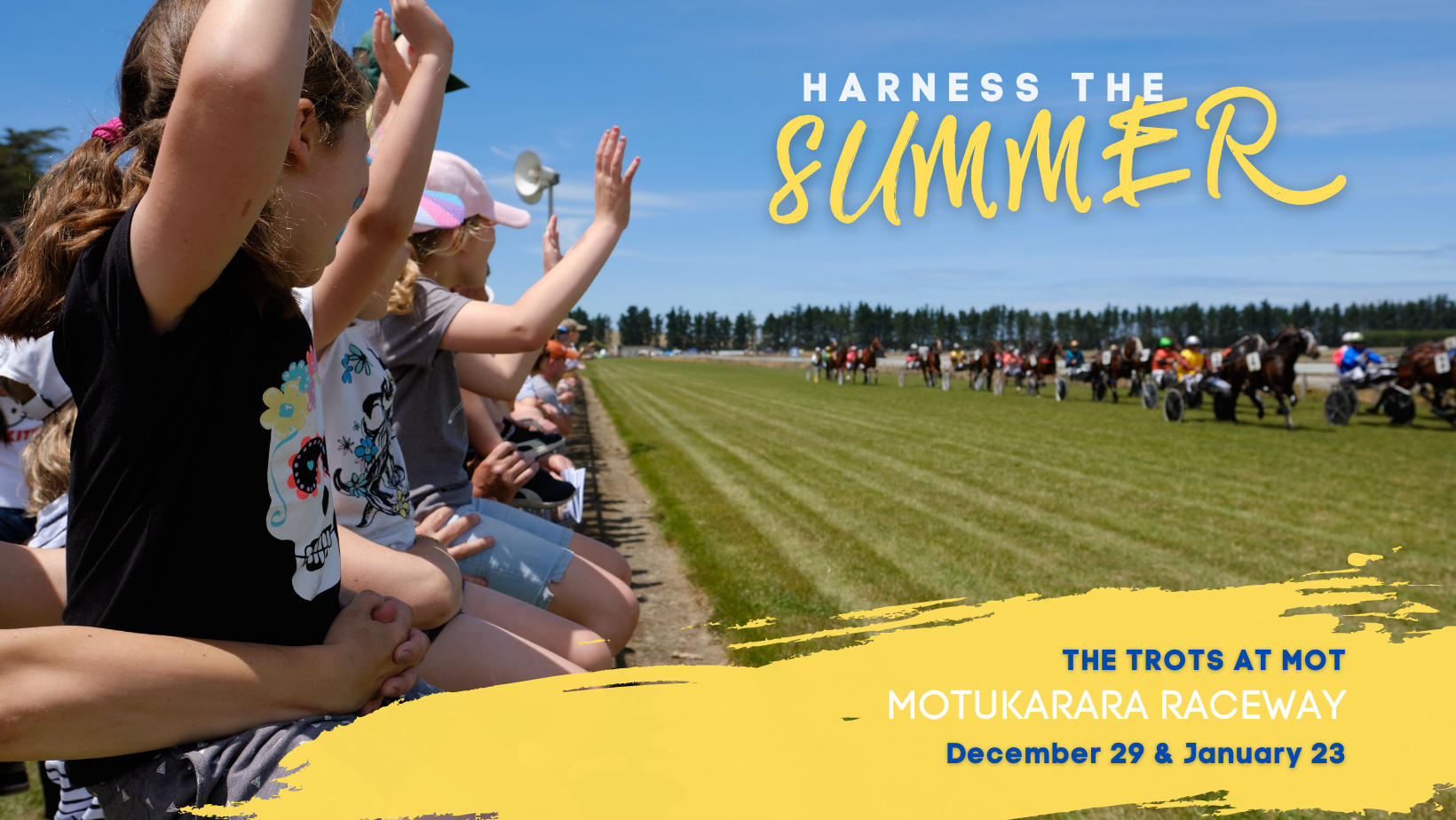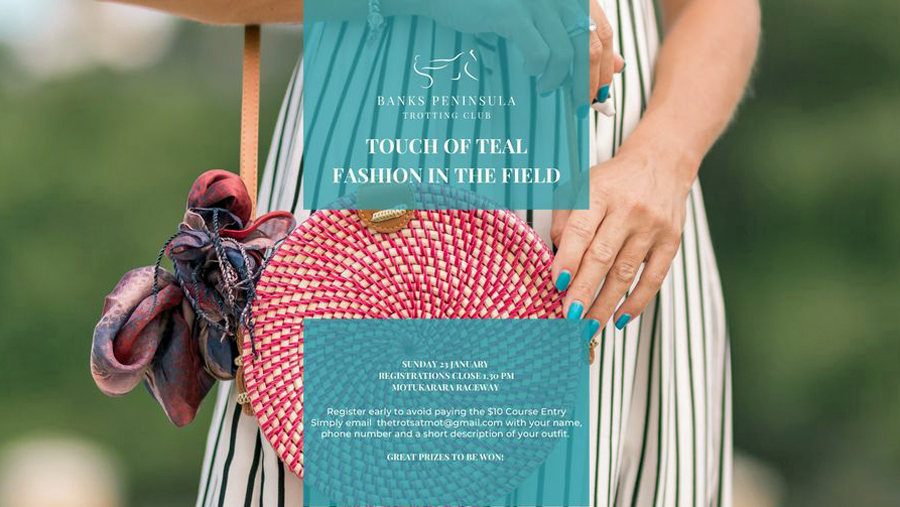 'Touch of Teal' Fashion in the Field, Sunday 23 January 2022, supporting the upcoming HRNZ Team Teal campaign
Best Dressed Lady – Classic  |  Best Dressed Lady – Local Lady  |  Best Dressed Man  |  Junior Boys  |  Junior Girls
There's something for everyone!

Keep an eye out for the prizes up for grabs – they are worth dressing up for!
Register early for free entry to the course.
Simply email thetrotsatmot@gmail.com with your name, phone number and a short description of your outfit.
Or register on the day at the track. Registrations required by 1.30pm.
Registration is free; donations to the Team Teal campaign welcome. Read more about Team Teal 2022 here. 
Spend the day for plenty of entertainment right across the track.

Hospitality packages and gazebo spots are on sale now. Book ahead to beat the morning rush.

Go to iTICKET for details.
Race Dates 2021/22 Season
Our 2021/22 race dates have been decided. Just as the season just concluded, we will conduct six race days on the grass at Motukarara. Our season starts on Sunday 26 September '21 and goes through to April '22. There will be four Sunday meetings, one the Wednesday between Christmas and New Year, and our season-ending race day on our traditional Easter Monday date.
Please support our sponsors. Follow the links to their web pages at bottom of page
Sunday 20 March 2022
The Trots at Mot in Autumn
BPC Cars Raceday

Proof of double vaccination required to gain entry.
Monday 18 April 2022
Easter Race Meeting
The curtain comes down on another season

Proof of double vaccination required to gain entry.
Akaroa Trotting Club, who also traditionally race at Motukarara, have been allocated Sunday 5th December 2021 for their annual meeting.
Seahorse Supplements to sponsor new trainers' competition
We're pleased to announce a new on-track competition for 2021-22. With the support of Seahorse Supplements, we'll be running an additional  Trainer's  competition, to be scored on the UDR system. Trainers will need a minimum of four starters in the season to qualify.
Seahorse Supplements will provide a 12kg pack of their Maxia Digest product with a retail value of $599 plus a dress rug to the winner.
Use your TAB account on course at Motukarara
Motukarara has full Internet access for using your TAB account to bet on course using your mobile device. We encourage everyone to download the TAB App for all the race field information you need and as a simple way to place your bets.
Join the BPTC community for the harness racing season
Membership of Banks Peninsula Trotting Club is still just $25! For that you'll receive two entry passes to each of our six annual meetings, plus other benefits. Apply for membership now. 
Our Sponsors
Sponsorship is critical to racing club activity and at Motukarara our club places great importance on giving financial supporters the exposure and recognition they deserve. We welcome interest from businesses or individuals in sponsorship at one or more of our six race meetings. Sponsorship can be for individual races or, for a slightly larger investment, race day naming rights.
Sponsorship gives you a great opportunity to entertain your guests, with the club providing the hospitality including catering with refreshments, winning horse photo with your group, and post race drinks in the President's Bar.
It also gives you the opportunity to have an expanded entertainment event for your staff and/or clients in one of the several high profile corporate entertaining areas.
Other features of sponsorship include:
Race and/or race day naming rights   |   Race book advertising   |   Nationwide audience exposure through Trackside TV and TAB radio
Links to your company through our website   |   Opportunity for race day birdcage banner advertising
Priority car parking   |   Free admission and complimentary race books
For further sponsorship information and enquiries contact Glenn Hames our Administration & Events Manager on 027 203 2746 or by email.
Visit our Home Straight and Current Meeting Sponsors' websites/Facebook pages by clicking on their logos below.