BPTC Harness Racing Competitions
Each season we recognise success on the track with our race result competitions.
Competition Rules
Competition points will be awarded as follows:  1st – 5 points; 2nd – 3 points; 3rd – 2 points; 4th – 1 point
In the event of a tie in any of the competitions, the winner will be decided firstly on the most 1st place points. If still a tie, then the most 2nd place points. If still a tie, then the most 3rd place points
Awards
COLLEEN BREEN MEMORIAL BEST FILLY OR MARE OF THE YEAR
The Winning Filly/Mare will be the holder of the Trophy donated by the late Colleen Breen for one year.
2019/20 Winner: Gotta Party Doll
2018/19 Winner: Sounds Lika Gem
McMILLANS FEEDBARN TRAINER OF THE YEAR
The winning trainer will receive $500 of stock food and will be the holder of the Motukarara Trainers Trophy for one year.
2019/20 Winner: Greg & Nina Hope
2018/19 Winner: Greg & Nina Hope
DRIVER OF THE YEAR Sponsored by The Famous Grouse Hotel, Lincoln
The winner will receive a $250 Food & Beverage Voucher for The Famous Grouse Hotel in Lincoln
2019/20 Winner: Blair Orange
2018/19 Winner: Blair Orange
JUNIOR DRIVER OF THE YEAR Sponsored by Lindsay & Judith Blackmore and Fay & Fred Fletcher
The winning Junior Driver will be the holder for one year of the Royce Court Memorial Trophy donated by Mrs Joan Court, with cash prizes for:
First – $500
Second – $300
Third – $200
2019/20 Winner: Ben Hope
2018/19 Winner: Ben Hope/Sarah O'Reilly
Presentations 2019/20 Season
Delayed due to Covid restrictions, the presentations to our 2019/20 club competitions were made during our September 2020 race meeting.
Club Patron Lindsay Blackmore presented Ben Hope with the trophy for leading Junior Driver last year.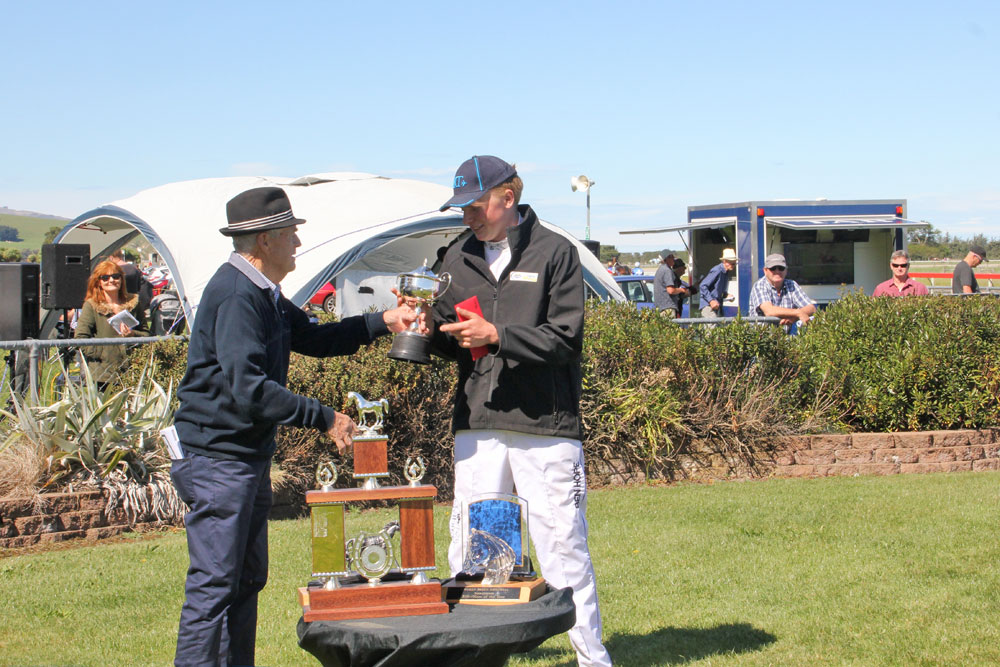 Greg and Nina Hope took out the Leading Trainer prize. Here Nina engages with Junior Vice-President Bonnie Williams and committee member Maurice McDermott.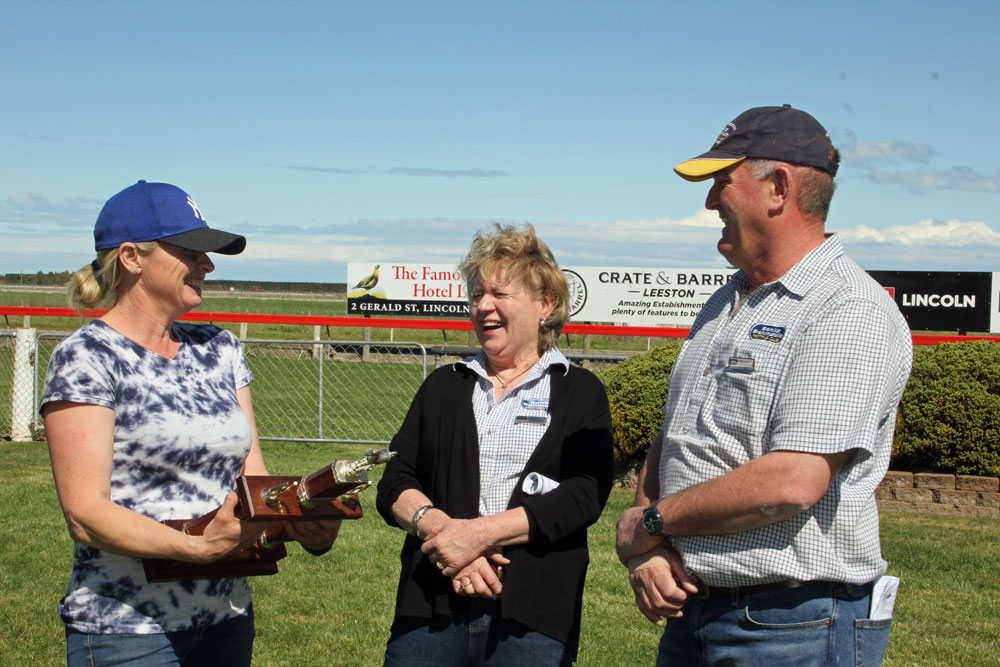 Last season's Top Filly or Mare at Motukarara was Gotta Party Doll, Alan Marshall accepting her award on behalf of the owners.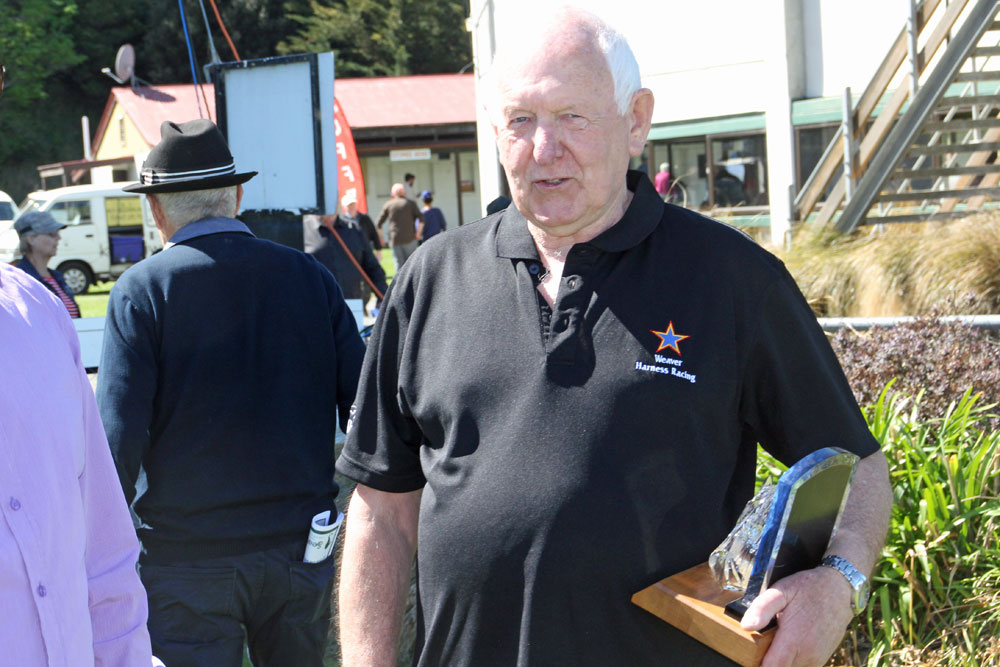 Blair Orange was last season's leading driver. Blair attended the meeting but was unable to join the presentation.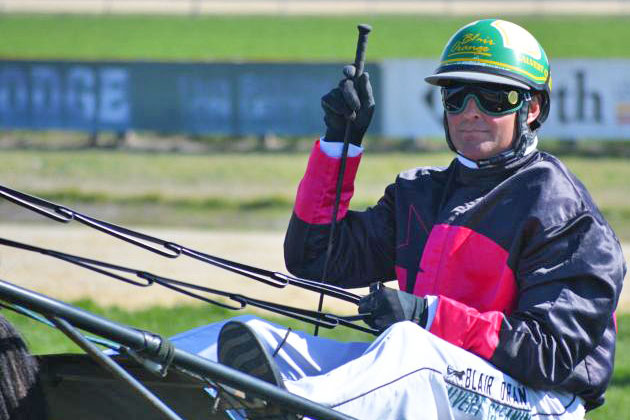 Also recognised were our big race winners: Habibi Inta in the 2019 DG Jones Memorial Trotting Cup, Homebush Lad in the Motukarara Xmas Cup and Baltimore Jack for victory in the Banks Peninsula Cup.