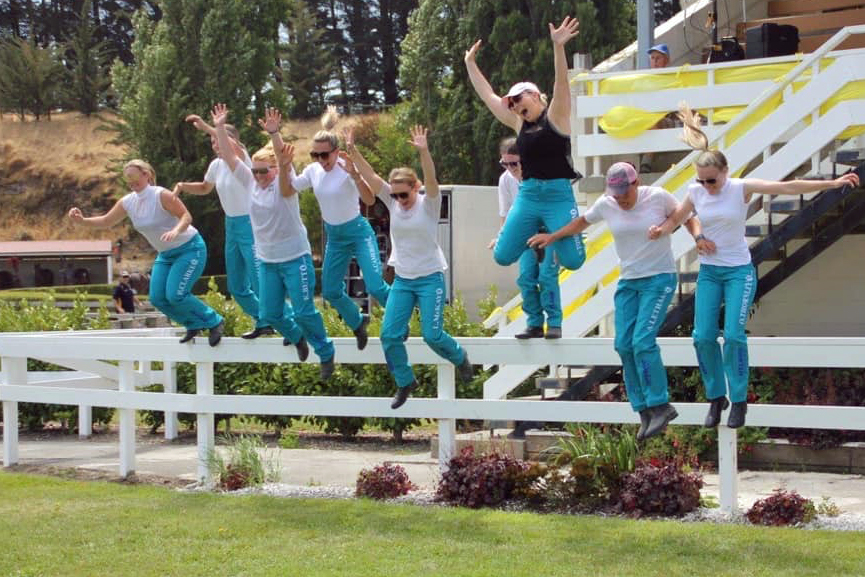 Team Teal at Motukarara
Race Day Sunday 15 March 2020 was memorable for the final round of the third annual Team Teal campaign supported by Commodore Hotel. Going into our meeting the campaign had raised over $50,000 in the previous 6 weeks at race tracks around the country, proceeds going to assist with Ovarian Cancer Research.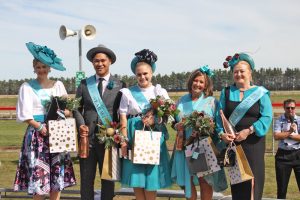 Throughout the campaign all female drivers wore teal pants, with each win they had receiving $400 in donations: $200 from Harness Racing New Zealand, $100 from Woodlands Stud and $100 from the respective club.
At Motukarara we staged two races for female drivers only. So there could be no doubt that we'd be adding to the fundraising total! Our winners on the day were Jessica Young-Grant and Olivia Thornley.
The Team Teal campaign involved all manner of fundraising activities on course. In our case, it was Fashion in the Field, and the contest attracted a lot of interest. We had some fantastic prizes to hand out, and we thank all those who supported this fun event.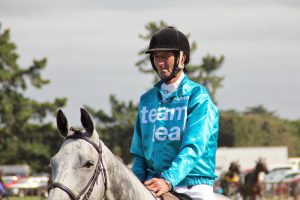 Special thanks to Stephanie Murray, who travelled from Wellington to assist with and judge the event. Stephanie was ably assisted by Pauline, Bronwyn, Helen and organiser Jess Murphy.
We look forward to the new season and our first race day on Sunday 27 September 2020. We look forward to seeing you all there, to join in next season's fun and excitement.