Kidz Kartz an integral part of the Trots at Mot
Every year we host the Kidz Kartz contingency, whose presence adds considerably to the on-course attractions. Normally racing two heats per meeting, the young people who have taken up the activity really get into their competition, spurred on by family, friends and racegoers as they drive their trotting ponies down the long Motukarara straight.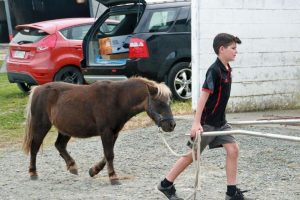 Kidz Kartz is an educational organisation that aims to progressively develop participants as well-rounded horse people. A big part of the pursuit is to gain knowledge of miniature horses and ponies at a relatively young age, learning good horse care and management practice along the way.
Children can get involved from age 7, and on passing the Kidz Kartz Driver Training Course be eligible to drive from 10 to 16 years of age.
On race day the participants gear up their ponies for competition and head around to the start. There each pony and driver lines up according to a carefully calculated handicap that's based on its known speed and the distance of the race.
Competition reaches a peak each year with the Kidz Kartz New Zealand Cup at Addington on Show Day of Cup Week.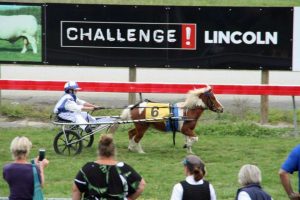 Kidz Kartz is committed to fair and friendly competition that develops teamwork and sportsmanship, with safety and well-being of ponies and riders paramount.
With the inputs of parents, volunteers and sponsors as well as the kids themselves, Kidz Kartz has become an integral part of the New Zealand summer harness racing scene and a valuable vehicle for introducing young people to the sport.
A number of today's professional drivers went through the programme before graduating to bigger things.