Sponsorship Feature: Phoebe Standardbreds
9th November 2021
We're proud to announce Phoebe Stud as a new Banks Peninsula Trotting Club sponsor and supporter of our popular race day competitions.

The winning owners of the club's Colleen Breen Memorial Best Filly or Mare of the Year competition will now receive, in addition to the handsome trophy donated by the late Colleen Breen, a free service to a choice of stallions standing at Grant and Di Beckett's Broadfields, Canterbury stud.
Phoebe Stud currently stands Royal Aspirations, Imperial Count and Locharburn, three royally bred and to many minds under-rated standardbred stallions.
Royal Aspirations
Harness Jewels 2yo winner Royal Aspirations (T1.56.5 mile rate) has made an impressive start to his siring career given his limited opportunities. From just four foals in his first crop he sired two winners in Royal Pride and Royal Del, with seven wins between them to date.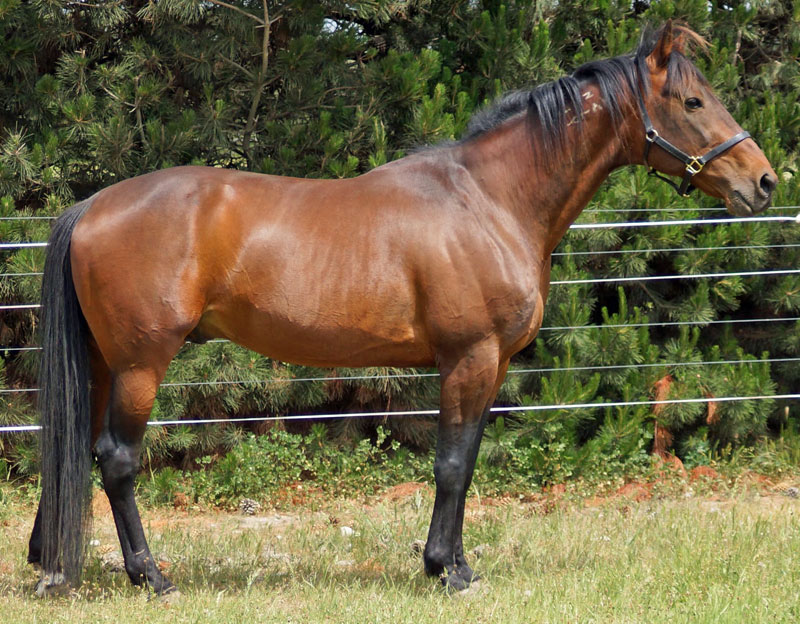 Royal Aspirations' second crop, now two-year-olds, includes race starters Game Aspiration and Sunny Louis, and the qualifier KD Royalty, highly rated by her trainer Nicky Chilcott.
As a racehorse Royal Aspirations set five NZ records among his 18 career wins. He was the colt of his generation, being crowned two- and three-year-old of his years. He is stamping his early progeny with the ability to trot competitively at a young age.
"It's easy to overlook the fact that Royal Aspirations is still the fastest two-year-old trotter New Zealand has produced," says Grant. "We have numerous glowing reports coming in on his first two crops, some just waiting for racing opportunities."
Royal Aspiration's winningest offspring to date Royal Del scoring at Addington 17 September 2021.
Imperial Count
Imperial Count raced in North America from 2 years old through to 5, winning 17 races and placing 21 times for $680,393. His dam Miss Imperial won 12 races at 2 and 3, taking a record of 1:53.6. With a strong dam line and impressive racing record, Imperial Count possessed the right credentials to become a successful trotting sire, if only he would be given the chance.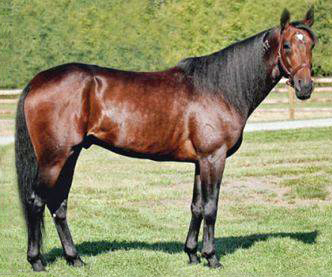 Arriving in New Zealand in the 2013/14 season, Imperial Count struggled to attract mares and was given a stint in Victoria before coming to Phoebe Stud. With a largest book of 24 mares, he, like Royal Aspirations, has produced some good racehorses that belie his so far modest breeding stats.
Leading the field is his daughter Keayang Livana, winner of the Group 1 Vicbred 4YO Trot Mares Final at Melton last season in a 1:57.8 mile rate. In New Zealand he has left such consistent performers as Monaro Mia (6 NZ wins incl. Gr3 Northern Trotting Oaks, 10 Aust. wins, $241k), Imperial Whiz (19 wins, $195k), and Phoebe Imperial (8 wins, $89k to date), all from his first crop.
Imperial Count continues to fly under the radar and deserves more support", says Grant. "And he's such a well-mannered stallion, laid back and easy to handle."
It was only in 2018/19 that Imperial Count came back to work in New Zealand, and he now has 16 yearlings and 11 foals coming through. Last season he served 20 mares.
His latest qualifier is Emily, a 2yo filly trained by Murray Edmonds who qualified at Addington's Cup Day Trials just recently.
Imperial Count filly Monaro Mia shows a lot of heart to take out the 2018 Northern Trotting Oaks (Gr3) at Alexandra Park.
Locharburn
In working to establish himself in the pacing stallion ranks, the son of Christian Cullen is up against the big guns. In Grant's opinion, all Locharburn needs is numbers to show his worth. It was no small thing when recently Locharburn served five mares on one day!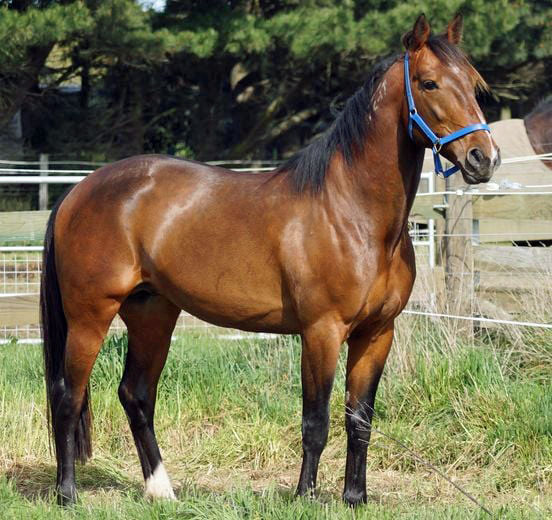 A big, strong, beautiful animal, he is in his third season and breeder support is growing. Former trainer Kevin Chapman helped kick start his career and has sent a couple of nice mares to him, including the dam of Hero's Square and Beach Ball.
"He was a tough customer on the racetrack who made his own luck," says Grant. "Anyone wanting to breed a staying type for New Zealand racing conditions should have a serious look at him."
Locharburn's bookings this season include Classical, the veteran Soky's Atom broodmare who as a racehorse counted two G1 races among her five wins, including the Caduceus Club 2yo Fillies Classic.
Locharburn won the Group 1 2014 NZ Derby through sheer determination from parked out the trip, and his final win in the 2016 Easter Cup (also Gr1) was an equally impressive staying performance. His race career was seriously interrupted by injury, but he still earned 14 wins and over $400,00 in stakes.
Locharburn toughs it out to win the 2016 Easter Cup (Gr1). 
The Phoebe stallions are all good-natured horses that Grant says are easy to handle. They offer breeders the opportunity to acquire fresh semen at a boutique stud where horse welfare is paramount and the prices are exceptionally competitive.
Phoebe Stud has space for a limited number of mares on its well-laid out property, where the grass is lush and green in its springtime flush.
With the new date structure, the breeding season is effectively extended into January now. Breeders still thinking about taking mare(s) to the stallion this season would do well to look at Phoebe Stud's offerings – quality sires that have plenty going for them, whichever way you look at it.
"We are pleased to get behind our closest country club and support racing at Motukarara, especially in a way that our contribution goes directly to the owners and breeders," Grant concludes.
Sources:
NZSBA Breeding Matters, September 2021 go to page 86
Premier Pedigrees' Group 1 Glory for Imperial Count and the "Wee man", 1/12/21